History of
Pride
House
Pride House strives to fulfill various roles. In its main role it provides a place during international sporting events such as the Olympics and Paralympics where all people can feel welcome regardless of their sexuality. It also provides regional and cultural information related to LGBT topics, teaches visitors about the challenges related to LGBT and sports as well as the solutions to those challenges, and hosts sporting events open to both locals and visitors.
The Beginnings of Pride House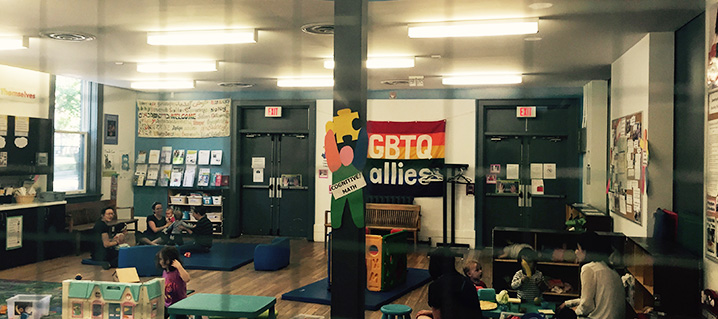 During the 2010 Vancouver Winter Olympic Games, a pop-up information center targeting the closed and conservative world of sports was established by local NPOs to take advantage of the large numbers of people paying attention to the Olympic games, and thus Pride House was born.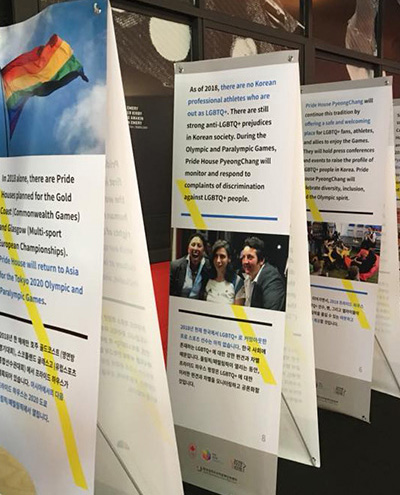 The goal of Pride House was to promote the understanding of LGBT and other sexual minorities and to serve as a safe space that welcomed LGBT athletes and their allies, as well as their families and tourists who were visiting to watch the Olympic Games.
After that, Pride Houses were established all over the world to coincide with large-scale international sporting events and managed by their organizations. Following 2010, Pride Houses during international sports tournaments such as the 2012 London Olympics and the 2014 Commonwealth Games (a sports tournament involving countries from the Commonwealth of Nations) in Glasgow, etc., have been established and managed primarily by local NGOs and NPOs.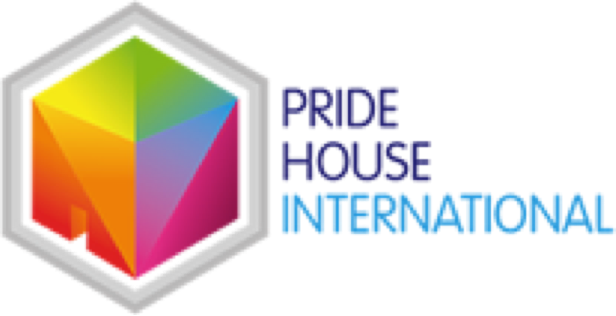 Those groups were motivated to organize an international network known as Pride House International in order to share information and promote solidarity following the Russian government's enactment of its anti-gay "propaganda" law just prior to the 2014 Sochi Winter Olympic Games.
Pride House International held a conference in Toronto in 2015. Local Brazilian and South Korean NPO groups joined the conference as organizations that are responsible for Pride House operations during the 2016 Rio Summer Olympics and the 2018 PyeongChang Winter Olympics.
From Japan, LGBT advocacy organization, Good Aging Yells, which has successfully created various venues based on its philosophy of "together with LGBT and with everyone," was invited as a management candidate for Pride House during the 2020 Tokyo Summer Olympics and Paralympics, and is now fully participating in the Pride House network. On September 6, 2018, together with groups, individuals and organizations that transcend sector boundaries, it formed the Pride House Tokyo consortium.
Past Pride Houses
-Olympic and Paralympic Games (2010 Vancouver, 2012 London, 2016 Rio De Janeiro, 2018 PyeongChang)
-FIFA World/Women's World Cup (2014 Sao Paulo, 2015 Vancouver)
-Pan/Parapan American Games (2015 Toronto)
-Commonwealth Games (2014 Glasgow, 2018 Gold Coast)
-UEFA European/Women's European Football Championship (2012 Poland, 2016 France, 2017 Utrecht)
-The Homeless World Cup (2016 Glasgow)