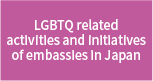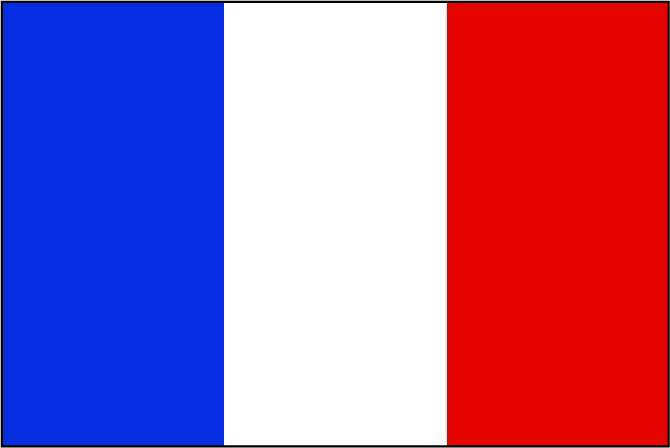 France
Initiatives to promote and support LGBT rights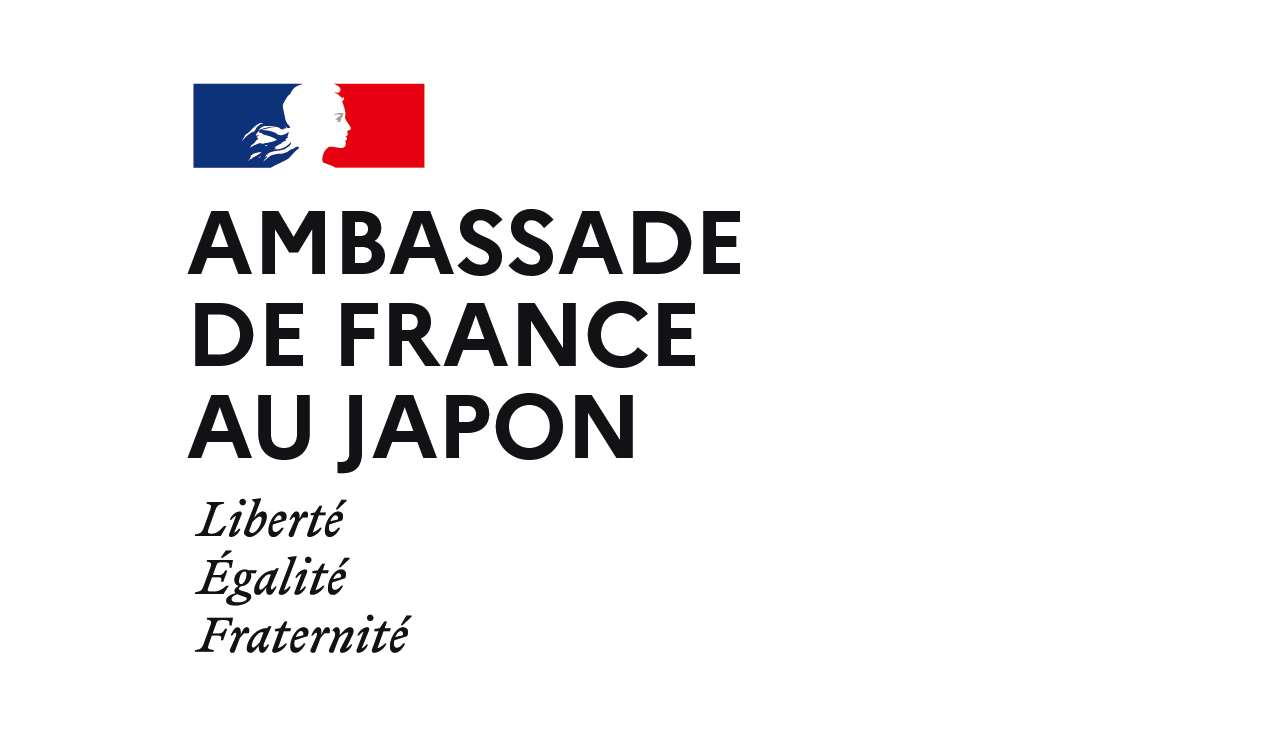 In France a large variety of NGOs are promoting LGBT rights or providing support to LGBT people. It ranges from hotlines for LGBT who need support, associations proposing outreach in schools, to big movements such like the one which advocated for « marriage for all », or associations organizing the Gay Pride in many French cities, known as "marche des fiertés".
Today, despite the all the legislative measures adopted by the French Government, such as the anti-discrimination law and the law which opened marriage to same-sex couples, LGBT people still face discrimination, so these associations remain very active. They are firstly acting whithin the French context, however cooperating beyond borders brings new perspectives to them and to the world LGBT movement.
For this reason, French-Japanese debates on LGBT-related issues are organized annually as part of the bilateral cultural cooperation between our two countries. It allows the stakeholders of French and Japanese civil societies to value and exchange experiences and views, which can be very useful to move forward on and disseminate LGBT rights. The goals of these activities are to support the Japanese LGBT associations and to reach the general public, especially the young generation, like students.
In 2016, the French Embassy / Institut français du Japon organized a debate on « preventing homophobia at the working place », with speakers from associations and companies. In 2017, two debates were organized in collaboration with Meiji University : « the road to same-sex marriage », and « transgender people in society », with speakers from various backgrounds : lawyer, professors, associations, mayor, etc.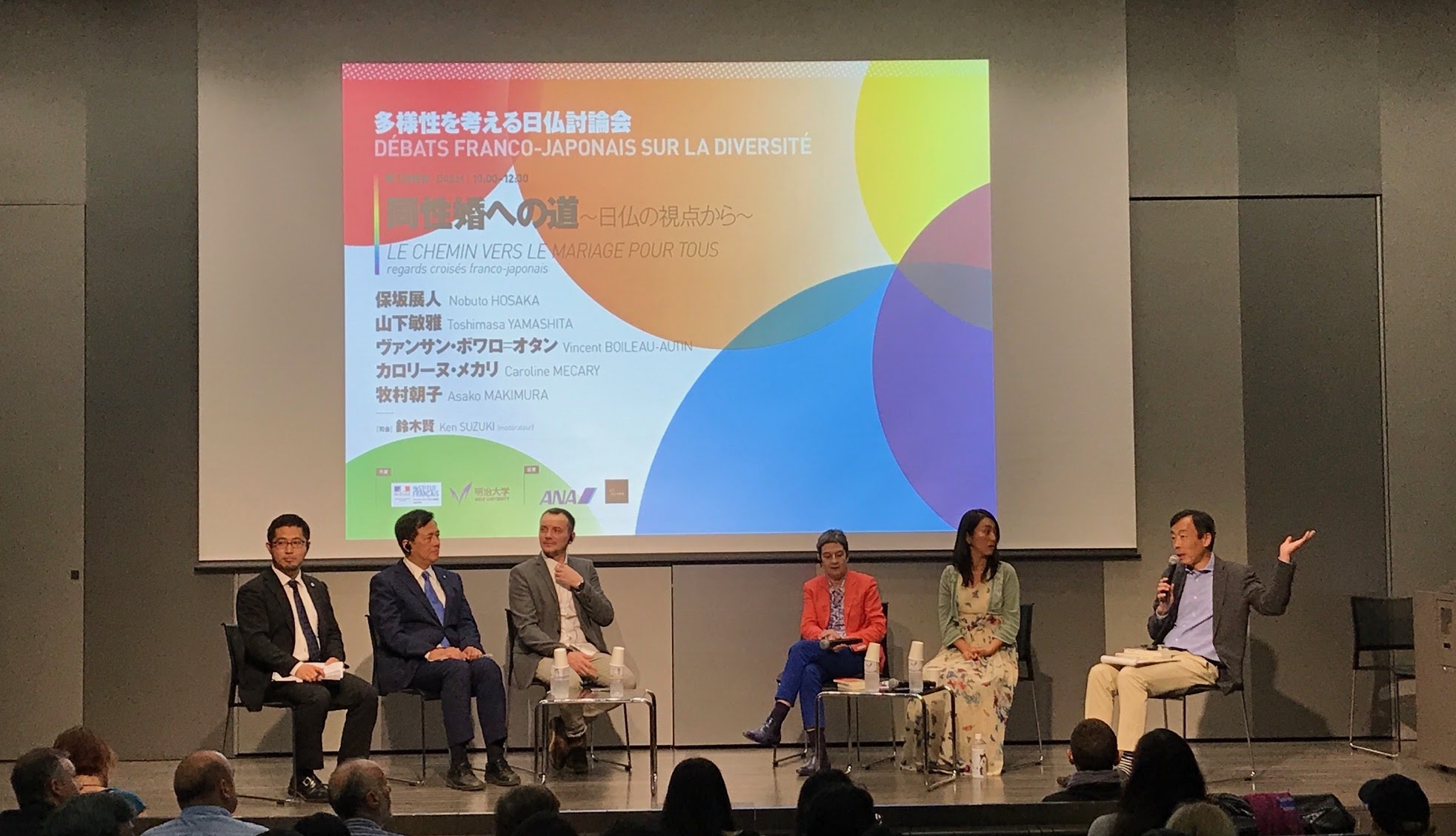 In 2018, French-Japanese debates about « diversity in universities » were organized at ICU, Tokyo, and at the University of Hokkaido in Sapporo. In 2019, France also sent a Japanese LGBT rights defender to Taipei in order to participate to the World Congress of the International Federation for Human Rights (FIDH, which was founded in France), and co-organized a debriefing conference with the Taiwan Cultural Center in Tokyo. The same year, the French Embassy / Institut français du Japon also organized a debate on « equality and the right to difference in schools », with the author of the bande dessinée (French manga) « Appelez-moi Nathan », telling the true story of a young transgender, which was translated in Japanese (available at Tokyo Pride House).
These exchanges are fruitful for the Japanese audience and NGOs, as well as for the French speakers, who can discuss about how to address common problems faced by LGBT people with a different approach. It contributes to building long term ties between French and Japanese civil societies.